Online drivers ed. classes may be the best option
By Julia Lindbloom
Messenger Staff Writer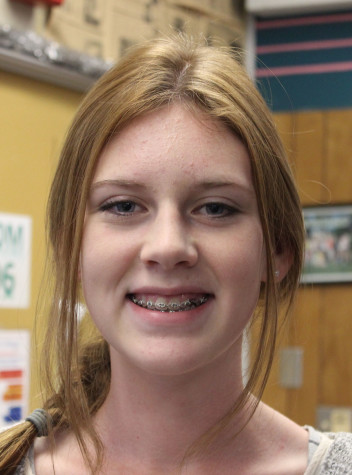 Many new underclassman will soon embark on their journey to get their permit and Placer students share their experiences with different methods of learning the material and what they hope to learn before getting behind the wheel.
Before so much as touching a steering wheel a student must complete a driver's education class that equates to 30 hours (whether online or in person), complete Form DL 44, pay a $33 application fee, and pass a traffic laws and signs test. Should you take the class online or sign up for Placer's summer Driver's Education class? What do students hope to learn to learn before the get behind the wheel?
Placer High Junior, Summer Gartrell, says completing her course online was, "really stupid, I didn't learn anything."
Placer High Junior, Josh Raynor, agrees with Gartrell and stated, "I didn't like [online driver's ed.], but it was better than taking a class."
Complaints are common from both sides. Although students want to learn more, rarely do they want or have enough time to dedicate to studying as they focus on school and other activities if they learn online. In Placer High's class and other traffic school classes students complain about the heavy workload and long hours as the course is often condensed for convenience.
Often driver's education is seen by teenagers as just another step to getting in the way of their driver's licence but driver ed. is highly important. After all, you need to know the rules before you play the game.
A teenager's first year of driving is generally their most dangerous they will encounter and the number one cause of accidents on the road is right-of-way violations. Ironically this is first taught in driver's ed. class…or so we thought?
Students taking classes online can be unmotivated or rush through reading to take multiple choice question tests that they will guess at until they get the answer correct and receive their certificate of completion of the course. However, in Placer's 2014-15 summer Driver's Ed. class students complain about the 6 hour long class and the endless paperwork you must fill out in those 6 hours.
Online programs aren't without benefits when you consider the accessibility and the time flexibility that they offer. Most classes range from $10 to $60 and offer practice permit tests, instructional videos, and 24/7 availability.
Traffic schools are generally pricier than online unless students enroll in Driver's Ed. offered by Placer High which is free to students within the school district. Classes offer a more personalized curriculum and access to a instructor for any questions or clarifications necessary.
As underclassman weigh in on the pros and cons of online vs. in class driver's ed. they should always remember to look beyond passing their permit test at the local Auburn DMV to their future as a driver and remember that safety on the roads can save a life and maybe…driver's ed. will save theirs.