Omnicron related absences taking a toll on students and staff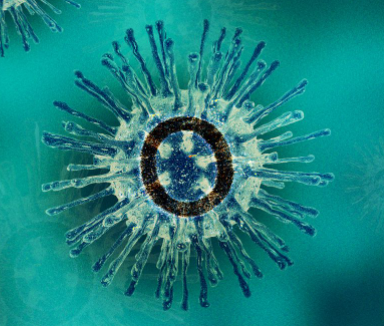 Staff and students share concern over the increasing number of absences owed to the latest variant, and contemplate what it may mean for the future. In January of 2022 cases took a dramatic spike which can only be associated with the new omicron variant.
Omicron is the most infectious variant amongst the 10 others that have been discovered. It is the most dominant variant and is present in all 50 states, though it is not the only existent strand, it has been proven to be three times more infectious than other variants. Omicron has not only reverted many shops and other public spaces back to it's pre vaccine lockdown state, but has also infiltrated the school system, causing disease in a considerable portion of students and staff, bringing about self isolation. 
These covid-induced absences lead to academic strain for both students and teachers,"Missed time on campus means students are trying to play catch up and not getting direct instruction and feeling stressed" Said Placer Counselor Katy Chamberlin,"teachers are having to provide online/at home independent study which is more work for them."
Students may seem like the main selection for Omnicron but teachers are being majorly affected as well. Being surrounded by students capable of spreading this sickness inevitably leads to the instructor being infected which takes a toll on the entire class and workplace. In 2021, k-12 scholls accounted for about 18% of workplace breakouts in California, states abc 10. Although progressing into 2022 has resolved some mass breakouts, it is still the grim fate of many districts. "Being that I also got COVID and had to work from home and take sick days but because there was so much to do supporting students I worked the whole time and that is really frustrating." said Chamberlin.
 Not only is this new variant hurting the school district, but the economy as well, it is estimated that closing schools again for Covid-19 would cost somewhere around 700 billion dollars. In doing anything we can to resist this outcome we wonder; what exactly has led to these heightening cases? "A lot of people will come to school feeling sick, and just assuming it isn't covid, which might be part of the reason half of the school is out sick."Elaborates Emma Belles, President of the creative writing club. Herd immunity is one of the solutions to this mass breakout, weather getting vaccinated or staying masked up it increases the immunity in a large group,"Both work to limit symptoms and exposure" Chamberlin stated later in the interview. 
Online learning is a somewhat viable option, however students struggling is a likely ouctcome. In North Carolina studies show that 21% of students in grades three through twelve, failed one class at least, according to the Washington Post. "I think online learning is definitely beneficial for SOME students; however, for the majority of students, face-to-face learning is the best option." remarked Chasity Raybuck Bonilla, assistant principal of Placer High.
It is obvious Covid will never truly vanish, especially the variants, the best we can do is created a healthy learning enviornment for students and teachers" We want people to create and learn from a safe place", Katy Fries, Placer High ceramics teacher explained, and hopefully one day we can fully achieve that.