Auburn's haunted corners frighten many people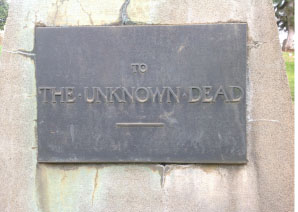 Hang on for a minute...we're trying to find some more stories you might like.
By Demi Brown
Messenger Staff Writer
Auburn has many locally known hang outs and landmarks that give off the essence of horror. Citizens of the city have even experienced odd encounters in these locations themselves.
One of the spookiest places in Auburn is the Old Cemetery and it's inhabitants which include the infamous outlaw "Rattlesnake Dick" dating back to the early 1800's. The employees of the place have all experienced similar anomalies.
"Pretty much everyone here, except for one,has smelt stuff," groundskeeper, David Weichmann said.
Weichmann has been working as a groundskeeper for the Old Cemetary for a decade and believes in ghosts. He says that the encounters are in the far left corner of the cemetery, where the John Doe's were buried in the earliest years. Back then, the caskets were made of wood, and over time they break and create dips in the earth.
"You see stuff at the corner of your eye," Weichmann added.
Just as, another eerie place in Auburn is Satan's Tunnel. The location is a popular spot with teens and the homeless population in the city. Satan's Tunnel is located behind the Gold Miner statue in old town, making the place secluded and spooky.
"I walked in and I went very far down and I heard cans rustling and voices in the black of the tunnel where you can't see beyond it," stated Placer High senior, Jordyn Moore.
Moore has been to Satan's Tunnel numerous times. She waited a while to go back to the tunnel due to the incident but Moore still goes there to this day.
"You see shadows and you hear banging and water running" stated Placer High freshman, Alyissa Garbe.
Garbe has been to Satan's Tunnel more than a handful of times with her friends just to hang out. However, she hasn't been back in months.
Similar to Old Auburn Cemetery and Satan's Tunnel, Bob and Betty's 160 Club has had countless amounts of unexplained anomalies. Even though the place doesn't look spooky, it has a seemingly depicted haunting.
"We had customers see her [unknown spirit] walk in… Every Time we'd set up the table, she'd mess it up… She'll come up to the bar and stand there", according to co-owner, Claudia Cheeseman. Cheeseman and her husband, Don Cheeseman, have owned the 160 for thirty years now and have been cohabitating with the spirit since then.
According to Cheeseman, "She wears a victorian dress and has long hair."
The 160 used to be an estate back in the old days and the father of the female ghost, hung her fiance in the Horse stables. Since then she's been searching for her love in the very place he died.
"I've felt her being in the back room. She's not harmful…," Cheeseman added.
Last on the list is Visions salon, in the old Tuttle Mansion. The place has been around for what feels like forever and before it was a salon, It was a funeral home, restaurant, and a house. The new owner, Vicki Chapman, has been there for two and a half years and is incredibly open about the ghost.
According to Chapman, "you'll hear funny voices… Things will be in places you didn't put them before."
Halloween is rolling around for us, but for these individuals and many more, the spooks and quirks of Halloween is year round.