Are students spending too much time on social media app "TikTok"?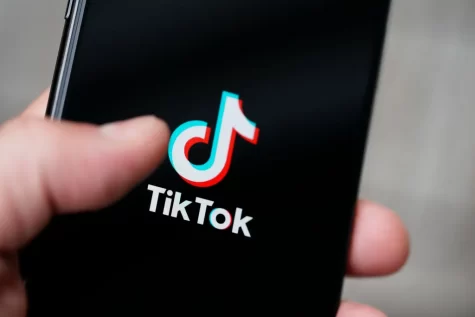 TikTok has been one of the most popular social media apps for a few years and has been one of the biggest time wasters for students.
TikTok is an app where you can watch up to 3-minute long videos, and it is enjoyed by all ages because the "For You Page" provides short videos of something you have an interest in.
"I definitely spend too much time on TikTok," stated Ava Wood, a freshman at Placer High School, "when I'm on TikTok I probably should be doing homework."
It isn't an unknown fact that TikTok is a waste of time, but as the days pass, TikTok is becoming more of a problem than just a fun social app.
"You can be on TikTok for hours without even noticing," stated Wood.
TikTok is not only wasting students' time but also ruining their ability to have a long attention span. 
Watching the videos triggers dopamine in your brain, which in turn shortens your attention span. If you're on TikTok all the time, it will be more of a struggle to focus and pay attention.
Mikah Passafiume, a sophomore at Placer High School, says that mindlessly scrolling through TikTok used to be a part of his daily routine. 
"I finally just deleted it," stated Passafiume, "I realized how I could be doing so many better things with my time."
For some teenagers, this is easier said than done. A wide majority of students would agree that it's hard for them to delete it since they've had it for so long.
"I feel like I've had so many memories on it," expressed Cadence Milner, a freshman at Placer, "It would just be sad to delete it because all my friends I talk to are on it."
It is evident that constantly being on TikTok reduces your motivation because your brain creates fewer dopamine receptors.
TikTok seems to be a never-ending addiction that grows every day for teenagers, and there is no real solution to cure it but simply deleting the app.
A majority of students collectively agree that it's important to be mindful of the amount of time spent on social media apps like TikTok.
"TikTok is really fun and entertaining,'' explained Wood, "but it's easy to get sucked in and spend hours scrolling through the content."
It's important to take breaks and make sure to not neglect other important areas of our life that hold more importance.
Spending large amounts of time on apps like TikTok can begin to negatively impact your mental health, as well as how productive you are in everyday life.
Remember, there is a limit and space for everything, so make sure social media doesn't take up time on more productive and enjoyable things you can be doing.