Work permits needed to avoid youth exploitation
By Maddie Smith
Messenger Staff Writer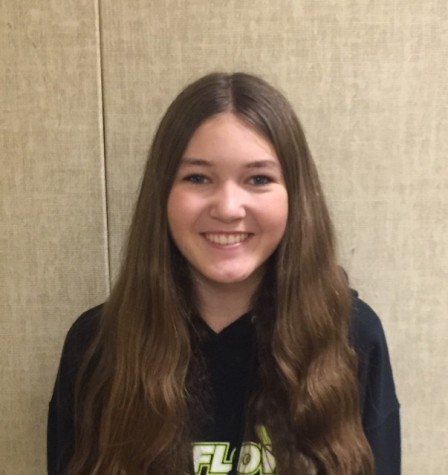 Money, it's what makes the world go round. No matter who you are, everyone needs some money at some point. How do we make that money?
Most everyone gets a job to get money to live their life. Some are old, and some are young, but are there some that are possibly too young?
There are many kids that get part time jobs to buy that pretty dress they saw in the window or to get those back-stage passes to the concert. So, should they make that money from their very own job? Or are they too young to even think about applying for a job? Some think that this is exactly the case, others believe that anyone who wants some money should be able to make it on their own.
The current age to be eligible for a work permit is 15 to 18 years old, however, permits can be obtained if you are under 15 if your job is in the enterainment industry. Are these fair requirements?
"Kids should be able to work to an extent," said Zoe Keck. "I think people who want to work should be able to, but maybe younger kids under 12-years-old shouldn't because they could be forced into it."
Freshman Tessa Schmitz and Hailey Matyac gave a young teen's perspective.
"Even if the kid can get a permit, it doesn't mean they have to," Matyac stated.
Schmitz agreed, but when asked about kids being forced to work she added, "Yes, they could be forced if the situation in their family was that dire." Schmitz also stated that "People could take advantage of kids not knowing pay rates for example."
In rare cases, child labor is forced upon kids, while kids who work willingly get a work permit. Is that always what happens though? Are there kids out there who are legally working against their will?
Child labor is an issue almost everywhere in the world, even in the U.S. According to data collected from UNICEF, the ILO and the World Bank, there are 168 million children worldwide between the ages of 5 and 17 engaged in child labor, which is nearly 11% of the child population. The difference between child labor and a work permit is the rules. A work permit has requirements for applying, along with limited days and limited hours. Child labor does not, as it can take away school time and play time.