E.V. Cain is potentially transferring to a K-8 school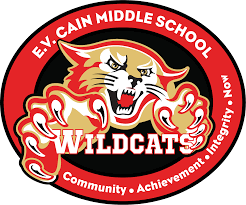 E.V. Cain Middle School and other schools in the Auburn Union School District are facing financial issues due to the district's 3 million deficit. 
According to statistics, the district had 2,046 students registered for the 2019-2020 school year. After the pandemic hit and students transferred to distance learning, the number of students dropped to 1,781. This loss of students because of Covid is not uncommon for school districts, but this cost the district about 2.65 million dollars in funding. 
Due to this shortfall in funding, the district must take action. There is consideration of turning E.V. Cain into a K-8 school, relocating Alta Vista Charter School, and potentially closing down another elementary school. The district is also cutting down on classified positions. 
The Auburn Union School District is going to be cutting down on different positions, including 20 classified positions and 7.5 certificated positions. Class sizes are also going to increase, grades kindergarten through third grade are going to expand to 25 students. Fourth through eighth grade classes are also going to expand to about 32 students. 
According to an article written by Gold Country Media, the district has been in debt for being running into financial difficulties for some time, "In 2019, the district began to address the issue right before the pandemic hit. Earlier this school year, during the first interim budget report, the district submitted a "Qualified" budget to the state, meaning the district might not be able to meet its financial obligations over the next three years."
The district will now be creating a Fiscal Recovery Plan that will be adopted by March 15th. A budget committee will then review this plan and they will vote on what further action they will take in the following months. 
The district will be making cuts next school year to try to breach the financial gap. Starting at the beginning of of 2022-2023 school year the district will be, "…reducing a health services coordinator to a district nurse, reduction of home to school transportation, reduction in unrestricted department budgets by 10 percent, reduce child nutrition director to manager, reallocate position funding, reduce English language coordinator to program specialist, and close sites when able during summer breaks," as stated by Gold Country Media. 
These cuts to positions and other district roles are projected to save about 965,373 dollars. 
Class sizes in the district are expected to increase with these new changes. The average number of elementary school students in California is 600 students. Auburn Union School District's elementary school's student sizes are below the average number, they have too many buildings and not enough students. Auburn's three elementary schools have around 286 to 351 kids. Alta Vista Charter School only has 173 students. 
By transferring more kids to E.V. Cain, the school district will potentially make up some of the money they lost. They are also moving Alta Vista to a different campus which would be helpful because Alta Vista has a small amount of students
Within the next school year, Auburn Union School district is hoping to make advancements to improve their financial problems and these new changes will help further the process.