Which is better? AP or dual enrollment classes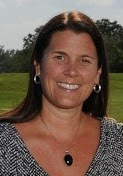 Story by Rylee Yetka, Messenger Staff Writer
March 3, 2022
 For students that are applying to attend college after high school, taking an AP or dual enrollment class has huge advantages. However, the big question is which one is better to take? 
     At Placer High, some students believe that there aren't as many offers for advanced placement classes due to the fact that the school is offering more dual enrollment classes through Sierra College instead of more AP classes. 
     "I think we have less sections of AP because more students are deciding to take dual enrollment because it's free, they don't have to take a test to get the college credit, so they don't have to spend 4 hours on a really hard test and pay $90," Placer High English teacher, Brittany Haydon stated, "also dual enrollment is guaranteed college credit.".
     Dual enrollment is a class high school students can take for college credit through one's local community college. AP, which stands for advanced placement, is just a harder college-level class that can be taken in high school. 
     For advanced placement classes, the AP exam is a difficult test that costs $96 for each exam. Students taking multiple AP classes have to take multiple exams, and the price for those tests adds up. 
     "In AP classes, you only get the college credit if you pass the test, which is over $100, and it's an extremely hard test," said senior Kadynce Gollsnedier, "with dual enrollment, no matter what, as long as you pass the class you are going to get college credit, but an upside of AP classes is that if you pass the test you get double the credit". 
     Depending on a student's work ethic, either AP or dual enrollment could work better for them. AP classes are in person with other students and a teacher, whereas dual enrollment is mainly online, on your own time as independent work. 
     "I would suggest dual enrollment because with AP classes you have to go into the classroom and be with other students, but with dual enrollment, the classes are mostly online and on your own time which is great because you can pace yourself, AP classes are so fast," stated senior Emma Thorton. 
     GPAs are a big part of high school and college admissions, and taking those harder classes can raise your GPA, but also affect it negatively. 
     "With AP classes you get a higher GPA which is nice, but the classes are a lot harder while in dual enrollment classes they are easier and you are most likely going to get an A which is better for your GPA overall" stated Gollsnedier. 
     Advanced placement classes are considered more college preparatory and very beneficial for later years, which is why dual enrollment classes are usually seen as easier.
     "If you are going to go to a rigorous 4-year college, even if it's not right away, I still believe AP is more college preparatory than dual enrollment classes even though dual enrollment classes are college classes" explained Haydon. 
     Taking either dual enrollment or advanced placement classes can set you up for other opportunities in life, like attending college. Different classes have different benefits to students in their high school experience.