Teacher Feature- Trent Deacon
Placer High School welcomes new Hillmen staff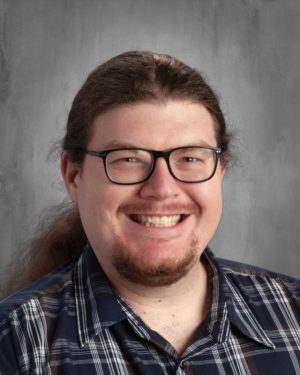 Integrated 2 teacher Trent Deacon enjoys video games, anime, and teaching others about mathematics and kindness. He's been teaching at Placer for almost two years, but working in education for a total of eight years. 

Before he was a teacher, Deacon worked as an instructional assistant at American River College for six years. 

Deacon was born in Roseville, and grew up locally in Auburn

He attended Placer High School, and graduated class of 2008. Then, attended both American River College, and Sacramento State University. 

He studied culinary arts at American River College, which then transitioned into food science and sustainable agriculture, and led him to mathematics. While in college, Deacon started tutoring to make some extra money, and he discovered he really enjoyed working in the education scene. 

Deacon states that the pandemic has made it very challenging, but he is adapting to the different teaching styles.

 "I think an important skill for a teacher is time management. Not only for us as teachers, but to show the students how to do it too." 

Deacon really appreciates the long history that Placer has. "Most high schools do not have the amount of history that Placer does."

"I love him. He's one of the best math teachers I'

"

"I love him. He's one of the best math teachers I've ever had.""

— Alayna Holmes, junior

ve ever had." Junior Alayna Holmes shared. But she is not the only one who feels this way.

Olivia Passafiume, a freshman in integrated 2, said, "Mr. Deacon always makes sure that you understand the material and if you don't, he has no problem helping you. I feel really comfortable in that class."

Overall, Deacon has a good reputation among students. His positive attitude and good work ethic will be great additions to the Placer campus.