Grad Night is coming back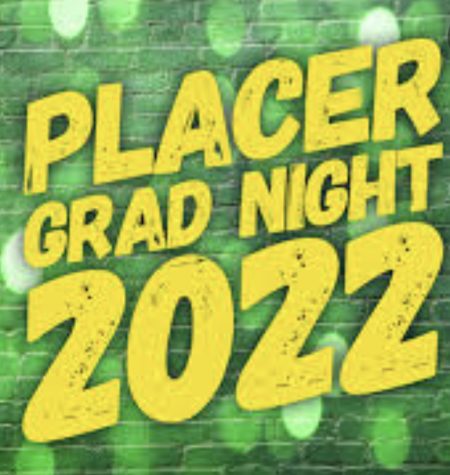 Seniors are on a three month mark until graduation. After the past two years without a real grad night celebration, it is finally back for the class of 2022. Randy Ittner sent an email in January stating, "Grad Night started at Placer 31 years ago and we are excited to continue this tradition in keeping our graduates safe the night of graduation". Melany Hall, one of the volunteer organizers for the event, says, "This is an amazing event for all of our seniors the night of graduation," via email. Hall also explains grad night as "…a huge party for all of our grads designed for an unforgettable evening that also keeps all of our graduates safe." 
According to Reduce Teen Crashes, "Sober Grad Night was developed by the California Highway Patrol (CHP) in 1985 in response to the large majority of graduating seniors who were celebrating their completion of high school with unsupervised parties where alcohol was being provided and consumed."
Reduce Teen Crashes noticed that "…many of these parties resulted in alcohol-related crashes, injuries, and death." and wanted to discover a way to encourage graduates to stay sober. In the efforts of making change, "…the CHP, along with local volunteers and parents, established an awareness campaign to include fundraisers culminating in a safe and sober all-night graduation celebration." The idea for Grad Night has brought the number of young drivers involved in alcohol-related collisions during the month of June to a dramatic decline. 
Melany Hall voices that, "It takes at least 150 volunteers to put this event together, and over $20k in decor, entertainment, and prizes," and this event requires parents to participate so that they can enjoy the special moments that come along with having a son or daughter graduate".  Tickets are $60 per student, including unlimited food, drinks, and an entertainment hall sent out in an email to all senior students and parents. 
Senior Night will be an extravagant overnight party for seniors to dance, eat, and drink and most importantly say goodbye. Seniors will have one more school event for their class only to celebrate the previous four years together and celebrate their futures.