Andreanne Breton joins the foreign language department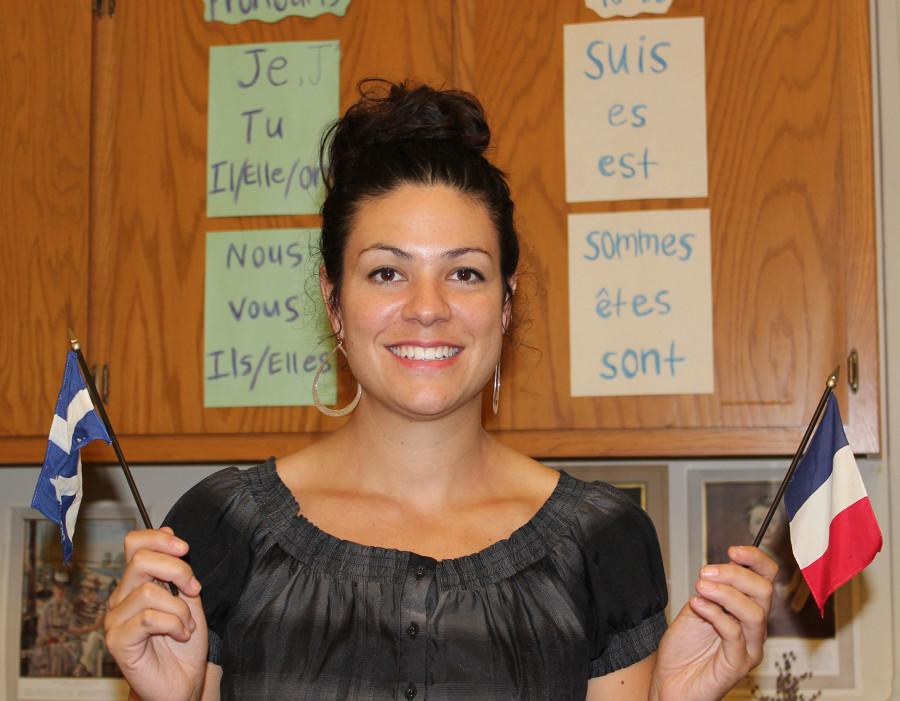 By Katie Klopotek
Messenger Staff Writer
"I've never experienced so much spirit" said Andréanne Breton, Placer High's new French teacher, after attending the first school rally of the year. So far she loves Placer High and said "the students are great." Breton is from Quebec, Canada, and there, they didn't have high school rallies. She now "knows why football is such a big deal here."
There they skied, instead of played football partly due to the trend of seven month winters. So far she "loves it" here at Placer. She expressed that American high schools in general are "very different" from those back in Quebec.
Breton is a native French speaker, but her father taught her from a young age how to speak English. In Quebec she took classes on the English language. She has always wanted to be a teacher, and originally saw herself teaching P.E. She "can't do desk work" but she loves to interact with the class.
Breton moved to the States in 2012. That's when she started teaching French to American kids. She first started teaching in L.A. In 2014 she won an award for Best Innovative Teacher in Venice Beach, Ca. The award was for a project she came up with that incorporated the French language into the kindergarten olympics. The project was "a lot of hard work". It was called La Francophonie des Amériques. This translates to The French-Speaking Areas of America. After she won this award she left to work in Nevada City for a year, then she eventually ended up here in Auburn. This is Breton's eighth year teaching in all.
Before she came here, she taught English classes in Quebec. Breton graduated college in 2006 from Laval University in Quebec. During her college years she coached Nordic Ski (Where the heel of your foot isn't fixed to the ski).
In her free time she likes to hike and ski, some of her favorite spots being Squaw Valley and Castle Peak. She plans to stay in California and would love to stay at Placer if possible.